Growing a business does not have to be painful
Management Consulting and Executive Coaching
Helping businesses scale smart
As your business grows, the challenges you face are real
Complexity grows with team size
Decision making bottlenecks
Unhealthy team dynamics and conflict
Unclear accountability and responsibility
Employee motivation lacking
Ineffective meetings and wasted time
Lack of unified focus and alignment
Undesired turnover of employees
"

Only three things happen naturally in organizations: friction, confusion, and underperformance. Everything else requires leadership." Peter Drucker
If not addressed, t

hese challenges build over time and cost the business in morale, productivity and ultimately in lost profitability.
Tony Viducich Consulting helps clients solve these problems
Clarity
Gain clarity on where to focus and practical steps to take to move forward
Best Practices
Implement best practices to achieve growth and scaling
Results
Realize efficiencies and effectiveness that translate to profitability
Engaged Teams
Create a vibrant and winning culture with healthy team dynamics
Having a trusted advisor on the journey can make all the difference
Don't go it alone. Having an objective, experienced guide in your corner makes a big difference in your confidence and results.
• Professional business experience at Intel Corporation
• Familiar with world-class management practices and tools
• Trained and experienced mentor and coach
• Unique consulting + coaching approach
Gain objective, professional assessment and insights with solution recommendations in project format
Implement proven frameworks and grow as a business leader alongside an experienced coach
Improve team effectiveness and dynamics through facilitated and interactive group workshops
Steps to Overcome Your Business Challenges
Common Myths About Consulting
Myth 1: Hiring a consultant or coach is a luxury only for big corporations with deep pockets
Myth 2: Hiring a consultant or coach is a sign of weakness or desperation
In reality, the most successful companies hire consultants and coaches. It is a calculated and intelligent investment in your business, because the truth is that problems left unresolved hurt the bottom line. An investment in a consultant or coach often yields a positive return many times over.
Be smart and hire a consultant or coach with the tools and know-how to help you overcome your toughest challenges and achieve new heights.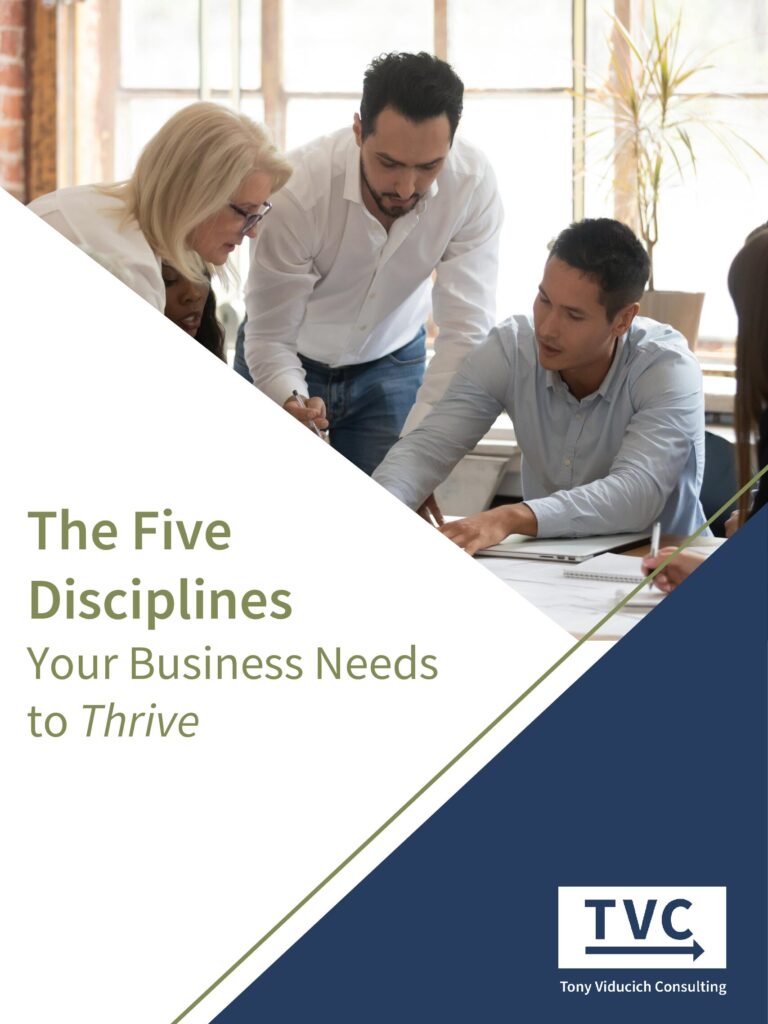 This PDF explains the disciplines every business needs to thrive
Fill in the form below to access these valuable insights
Tony's book recommendations, inspirational quotes, helpful tools, and more.